services
Outstanding Renewal Property Service
Hi-Lite Decorating and Property Maintenance offer an outstanding property renewal service which includes renovations, refurbishments and household repairs. From installing showers, bathrooms and kitchens to the complete removal of internal fixtures and fittings in order to completely renovate and renew the property, we provide the complete service you need. We help you turn your dated, unappealing property into somewhere you'll love to spend time in.  We've been working with customers on the south coast for over two decades so we're familiar with the particular needs of our customers, and that's why all of our exterior work is not only beautiful, it is weatherproof up to the point of being resistant to regular gales and persistent driving rain.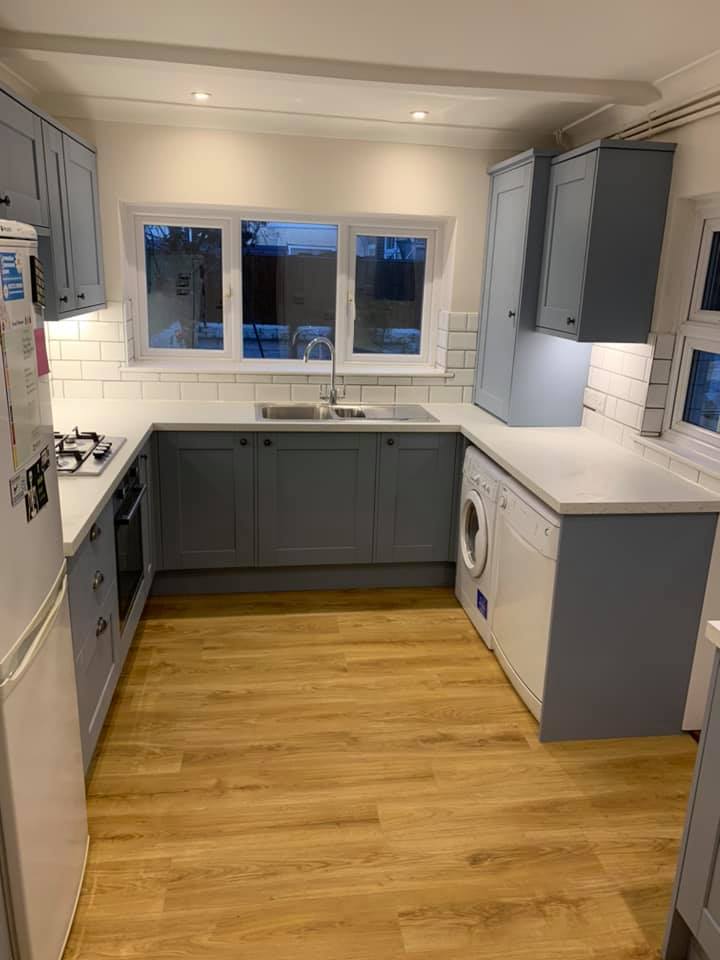 We have had a close working relationship with a number of lettings and estate agents which we have been able to maintain over the course of years. These customers know that they can depend on Hi-Lite when it comes to looking after and maintaining their homes and premises. We take pride in ensuring that tenants, landlords and homeowners are happy with the maintenance work and refurbishments that we do. Before we start any work, we liaise with residents and tenants to make certain that we cause as little disruption as possible. We aim to work quickly and at the convenience of people who will be directly affected by having us working on the property. Our past and current clients include a number of nursing and residential care homes. Having worked with customers who are sensitive to disruption we know how important it is to be polite, reliable, and respectful while causing the minimum fuss, mess and inconvenience.
We believe in looking after our customers and hope that you too can be one of the many satisfied Hi-lite customers.
✓

domestic

✓

commercial

✓

retail
Renovations
Whenever you have a maintenance or renovation job for which you need a dependable, skilled and experienced team, send for Hi-Lite. We have 2 decades experience of removing and replacing domestic, commercial and retail interiors. We are experienced in offering a project managed, end to end solution for property redevelopment. That service includes ripping out and skipping all of the old fixtures and fittings, damaged woodwork, studwork and plaster, all of which we dispose responsibly according to current legislation. We then take care of any maintenance or repairs that are required, including pointing, grouting, floor levelling, securing loose and replacing damaged floorboards, skirting and stair treads wherever necessary. We then work alongside you, your architect and other trades to bring your designs and plans to life. That includes not only reconstruction but also redecoration. Our redecoration includes everything from repainting, tiling, plastering, papering and painting, inside and out.
Hi-Lite Decorating and Property Maintenance are located in Littlehampton and have clients all over the West Sussex region including Angmering, Ferring, Worthing, Hove and beyond. If you have a maintenance or renovation project that requires an experienced, professional, reliable and dependable team then call, email, or complete the contact form. When we visit, we'll be able to assess the work required, cost it and give you an estimate of price and the time it will take to complete the work. We also provide an excellent painting and decorating service.